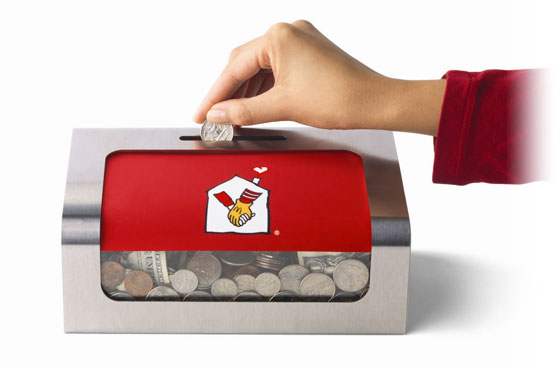 A dime here. A quarter there. It might not seem like much, but when everyone gives a little, those coins help children and families right here in our community.
The RMHC Donation Box program inside McDonald's restaurants is one of our most important on-going fundraisers. Next time you visit a McDonald's please drop your spare change in the RMHC Donation Box and help keep families close to the care and resources they need.
Don't have any spare change? No problem! You can Round-Up your order to the nearest dollar in the drive-thru to have your extra change donated to RMHC! Next time you're at McDonald's, ask to Round-Up!