McDazzle 2023 Quick Links
McDazzle: Our Annual, Can't-Miss Fundraising Event
McDazzle Featuring Kilts for Kids is a signature fundraising extravaganza for RMHC® Michiana. Over the course of more than 10 years, this event has increasingly grown in popularity – one the entire Michiana community looks forward to. The highlight every year is the kilt competition where individuals and teams compete to raise money by campaigning and ultimately winning votes; all with the goal of being crowned the Kilted Victor. For those who aren't exactly kilt-wearing types, there are other ways to get involved, whether it's by sponsoring/voting, volunteering or participating in a silent auction – by either bidding or donating. Regardless of how you participate, it's a guaranteed good time.
Donning kilts in support of a great cause.
2023
Kilts for Kids
Competition
Kilts for Kids is an annual fundraiser benefiting RMHC Michiana. It's a much anticipated part of the our annual McDazzle fundraising event. Every fall, our community comes together in support of RMHC by voting for their favorite kilted contestants. Through the years, we've featured all kinds of community members, local sports stars, corporate sponsored teams and individuals, and media personalities to name a few. Below are other ways to get involved with McDazzle beyond Kilts for Kids.
We offer four levels of event sponsorship at McDazzle, ranging from $3,000 to $10,000 each. Each sponsor receives at least one table at the McDazzle event. Sponsorships can also be used to support a chosen Kilts for Kids entry. Every dollar equals one vote for a team. You can find more info about sponsorship at McDazzle by downloading our sponsorship form. If you are interested in purchasing a table, please click the button below.
Mcdazzle 2022 Event Photos
Photo Credit: Peter Ringenberg Photography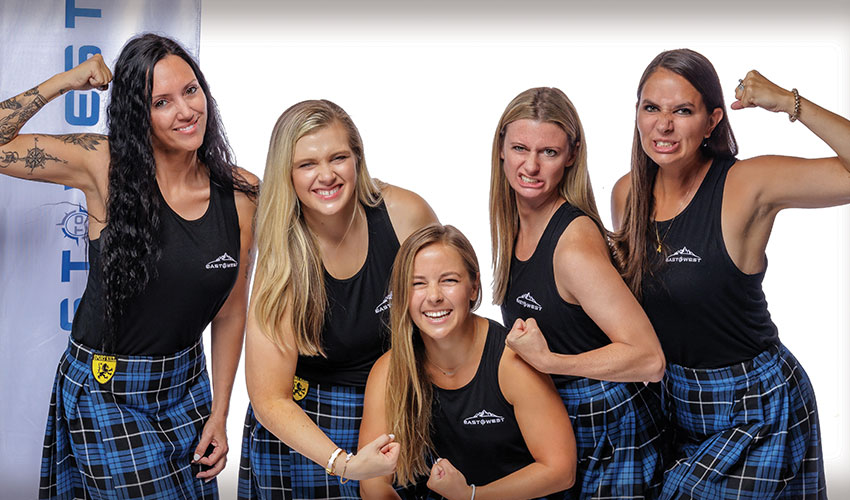 Congratulate the 2022 Kilted Victors:
Many thanks to the East to West Team – "The Kilted Campers" Lisa Rees, Natalie Naquin, Lindsey Espiritu, Jaime Hershberger, Pamela Bowden